GENERAL CONTRACTING
Our Services
When you get a price from Elkins, it will be accurate. Precise planning is as important to a project's success as exacting construction standards. Elkins' meticulous bidding processes help ensure a high-quality building, enduring value and a highly competitive bid. Our relationships with a wide range of quality subcontractors give Elkins' clients the benefit of not just the lowest price, but the best work at the best price.
Our General Contracting Services include:
Risk assessment
Cost and schedule control
Procurement
Subcontractor management
Quality management
Safety management
Close-out & warranty
---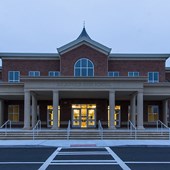 The building's design offered many challenges, not the least of which was the installation of a geothermal HVAC system, a new product for our region. Your team had a plan in place to oversee the installation. This system will significantly reduce our heating and cooling costs. All of my staff was pleased with the construction management by Elkins.
Howard S. Mann
Superintendent


Glynn County Schools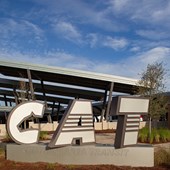 The work ethic of your team is unparalleled to any other group I've worked with. No matter what time of day it was – including nights or weekends – your team did whatever it took to make a logistically difficult project a smooth and seamless transition for us. I have worked with many construction firms over the years and your firm is head and shoulders above the rest.
Chadwick L. Reese, Ph.D.
Executive Director


Chatham Area Transit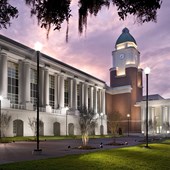 It is rare to have a project of this magnitude and complexity and actually finish on time. Your team's performance has been flawless, with high quality work and a willingness to resolve all issues and problems that arise on any and all construction projects. You have an outstanding organization.
William A. Wilkes
Administrative Circuit Court Judge


Clay County, Florida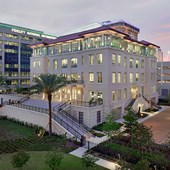 We are very pleased with the quality of the project. I especially appreciate the extra time your team spent with us prior to the start of the job, reviewing options along with benefits and costs associated with each. This approach allowed us to make informed decisions about what was best for our needs. Your team listened and that was the key to this being a successful project.
David D. Gonino
Chief Investment Officer


Alfred I. duPont Testamentary Trust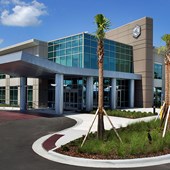 We were very impressed with your staff's ability to adapt to change. We had seven major changes, and many smaller ones. We were pleasantly surprised that you incorporated all of our changes, including the addition of a full build-out on the second floor, and still got us into the building in our original timeframe.
Wally De Aquino
Project Manager


Florida Hospital Flagler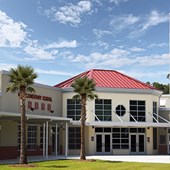 Elkins provided preconstruction and construction services for three elementary school projects as a Construction Manager at Risk. They worked closely with us, the program manager, and Savannah-Chatham County Public School System to maintain effective communication and coordination. All projects required an accelerated construction schedule, and Elkins delivered them all on schedule and under budget. The Elkins team was exceptional.
Hyontae Kang
AIA, Senior Project Architect


BRPH Architects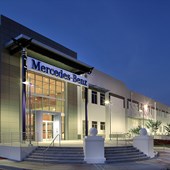 It is this team spirit and willingness to work outside the normal comfort zone that made this project a great success. The spirit and professionalism exhibited by the Elkins team played a critical part in making this project one we are all very proud of; and with this confidence, we look forward to the next big challenge together.
Steven A. Blevins
Architectural Studio Manager


Cuhaci & Peterson Architects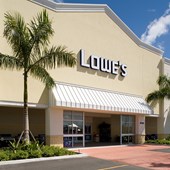 The traits possessed by Elkins and your personnel have made you a valuable partner. Because of the commitment of your team, you are able to see what is best for the project, in lieu of motives driven by personal gain and/or profit.
Tony Cook
Director of Engineering & Construction


Lowe's Companies, Inc.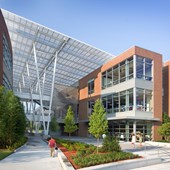 Our trust in you has been rewarded with an exceptional facility that our students will use and enjoy for generations. It is because of your staff's attention to detail, commitment to communication and common sense approach to the construction process that this project was completed on time, within budget, and with the high level of quality we expect.
Zak Ovadia
AIA, MRAIC, NCARB, Director, Facilities Planning & Construction


University of North Florida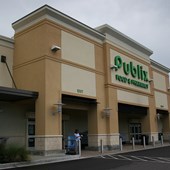 It was important that the project incorporated not only Publix's standards, but also met the needs of the tenants who would occupy the attached retail spaces. Thanks to your team's close working relationship with our tenant coordinator, the designers, and the City of Pooler, we were able to provide those tenants with a build-out that met their business's needs.
Jared Wilson
Project Manager


Edens & Avant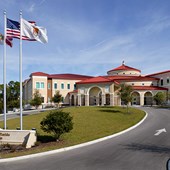 As you know, nothing gets done without teamwork. Your staff developed solid working relationships with the architect, the subcontractors, and the numerous county employees assigned to the job. Your team understands the meaning of customer service and the importance of bringing the greatest value to the client.
Kevin R. Wiseman
Project Coordinator


St. Johns County Board of County Commissioners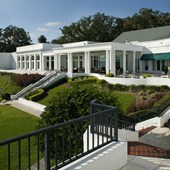 We were highly impressed with the quality of workmanship and the professionalism of your team. They have enriched the experience of our existing members and guests, and have helped to add value that will attract new members. Thank you for your hard work. It is greatly appreciated.
Debra Johnson
General Manager


Timuquana Country Club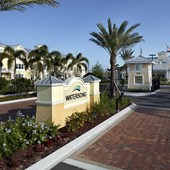 We have been working with Elkins since 2002, and I can honestly say that Elkins is simply the best contractor I have ever worked with. Our projects not only deal with everyday construction issues, but involve working with our clients. The average age of our residents is 80 years old, and on every project constructed by Elkins, they have treated each resident as if they were their own family member. This type of attitude separates Elkins from others.
Rob Burgess
Senior Vice President of Development


Senior Living Communities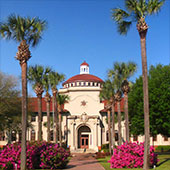 This project was constructed in a highly congested area of campus – located between classroom buildings, the President's office and a major campus thoroughfare. Your team's constant communication and coordination allowed campus activities to continue safely, and without interruption. Elkins has shown the utmost professionalism, integrity and loyalty to us. Your team does what they say they are going to do.
Raymond A. Sable
Director of Facilities


Valdosta State University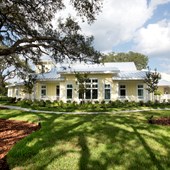 Through it all, the deep level of commitment to Haven's objectives and mission by the Elkins team members never wavered. Elkins' professionalism, collaboration, responsiveness and many efforts above and beyond the customary contributed significantly to the great success of the project.
Sharon Behan Breitinger
Director of Design & Construction Services


SantaFe HealthCare | Haven Hospice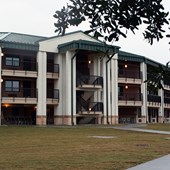 We continue to be impressed with Elkins' dedication to quality and their ability to develop solutions to challenges. Their team thinks quickly on their feet and creates solutions to problems that occasionally arise. They always make quality a priority. They always find ways to make our projects better for us.
Francisco Orellana
Lt Col, Georgia Air National Guard


Department of the Air Force, 165th Airlift Wing (AMC)